A Man Who Touched Several Hearts
– By Deepak Nair
Sankara Narayana Panicker – former Managing Director of Sun Publishing FZ LLC, Dubai & former Head of Marketing & Publishing at United Media Services LLC, Muscat passed away at around 4pm on Friday 21st April 2023 due to heart attack at Thiruvanathapuram, Kerala. He was just 70.
I shared a very warm personal equation with him and worked with him for the first four-and-a-half years of my career in Muscat from 1992 to 1996 at United Media Services. A well known media professional, he was a dynamic and towering personality with deep baritone, who always radiated positivity. He was always smartly turned out, had a smile on his face and possessed a 'can do' attitude. A truly inspiring person, he was not only my boss, guru, mentor and confidante, but also loving and affectionate, like an elder brother. I learnt a lot from him.
He was a very social man and we used to have frequent get-togethers at his house, mostly on weekends, where with good food that his wife Baby prepared, he would entertain us with his songs especially his Malayalam renditions. One of his all time favourite Malayalam songs was Manjilayil Mungi Thorthi, a classic of singer Jayachandran.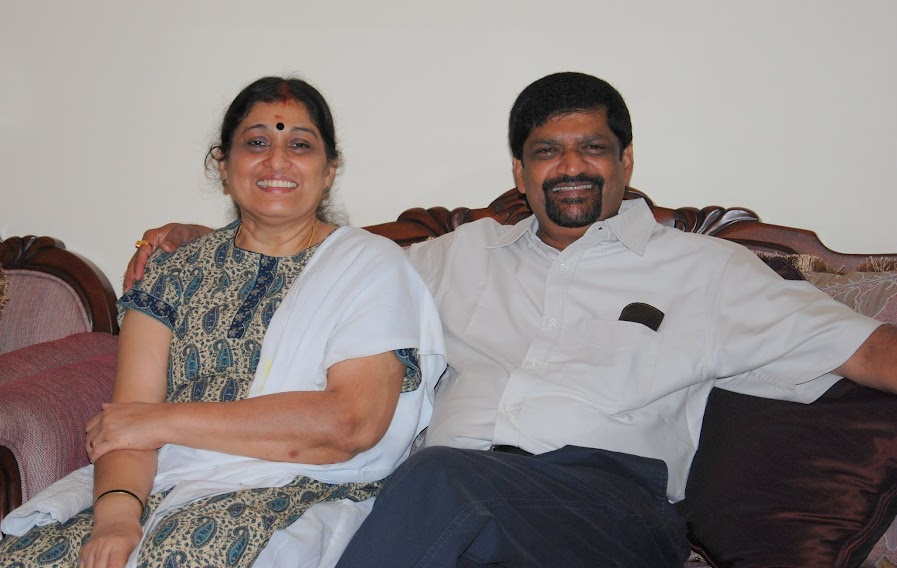 Hailing from Muthukulam, in the Alleppey district of Kerala, Sankar arrived in Muscat in 1978, immediately after completing his MA in Economics from Fergusson College, Pune. Sankar worked at odd jobs initially, till he joined AkbarOman – an English newspaper in Muscat in 1980 as its advertising representative, from where he was recruited to the newly setup Muscat branch office of Khaleej Times newspaper in 1982 as its Advertising Manager. Later in 1990 Khaleej Times Oman representation came under United Media Services LLC and Sankar also became a part of UMS and expanded its media portfolio and stayed on at UMS till the year 2000.
Move to Dubai
After a 22 year stint in Muscat, he migrated to Dubai, where he setup Sun Publishing FZ LLC and spent another 14 years there before finally going back to settle down at Thiruvanthapuram, in Kerala. When he was in Dubai tragedy struck him in 2006, when his son Arun who had just finished his engineering from PSG College met with a car accident at Coimbatore and lost his life. It had terrible impact on him and it took a lot of time to heal.
His daughter Lekshmi Shankar, the younger one, who is an MBA from Australia, works as an HR Consultant in Canada. For the past couple of years his wife Baby had also not been keeping well due to renal failure and is currently on dialysis, twice a week.
I used to keep in touch regularly with him on WhatsApp and would also meet him whenever I went to Kerala on vacation. I last met him in September 2022. Never thought it would be my last meeting with him. We had exchanged Vishu greetings on 15th April and that was my last contact with him.

Sankar was a gem of a man, who was always there to help others. He had a very wide circle of friends and he was always there to help someone in need. I will miss my Boss, but I will cherish the fond memories. Rest in peace my brother!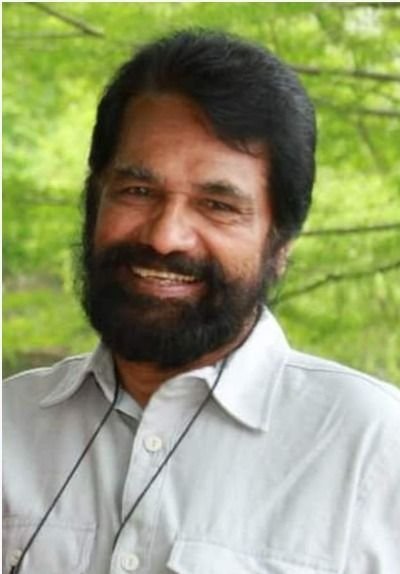 A Man Full of Life
"It was in 1988, thirty-five years ago, that I took a job in Oman. My friend Dr. Koshy was there to receive me. In one of the gatherings Koshy took me, one tall young man who was full of life came to me and introduced himself. Then he introduced his wife Baby too. To my surprise she was my relative and I knew her parents and uncle very well. Sankar was so happy and started calling me Chettan, instead of Dr. Nair.
And, from then onwards, I was just like their family member. Those days I was staying alone and my family was at Trivandrum. Till I got my Oman driving license, it was he who took me around and he always insisted on my visiting their home for lunch or dinner during weekends, sometimes both. Baby used to cook delicious food. For their Children-Unnikkuttan and Lekshmy-I was Valiammama. In December 1997, I moved back and settled in Trivandrum and Sankar also came back eventually in 2014. From then on, we used to meet often. He was just like my younger brother. I can never forget his warmth and love. His sudden and unexpected departure has created a big void in my life."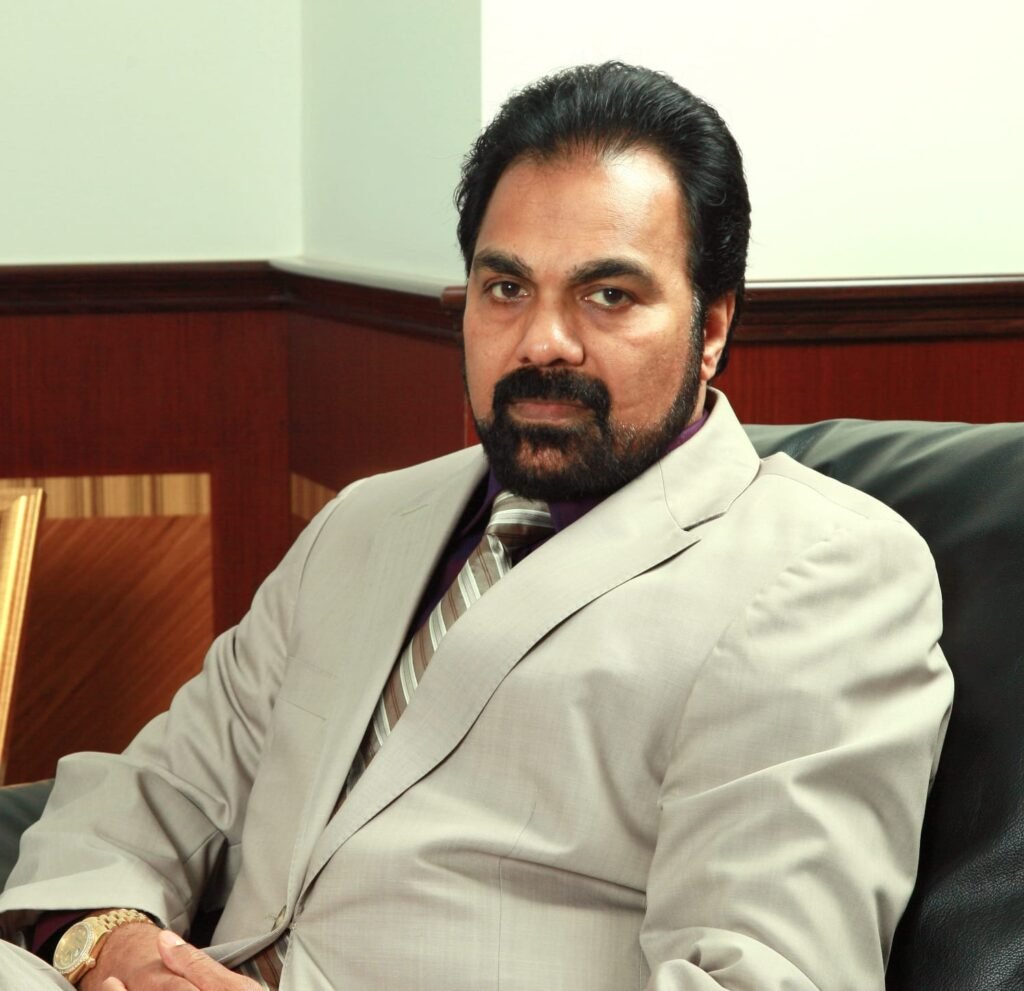 A True Friend
"Sankar and I first met in Oman back in 1995. He was the kind of friend who was always there for you when you needed him, someone who was always caring and eager to help others. We used to meet at get-togethers and have lengthy discussions about a variety of issues. Sankar had an excellent sense of humour and would always have a big smile on him. He was always prepared to extend a helping hand or listen to another's problems, without expecting anything in return.
One of Sankar's best qualities was his loyalty to his friends and colleagues. I always admired how he never judged or forced his opinions on anyone, but offered valuable and truthful advice that I will surely miss. He always wanted to make people happy. I pay my respectful homage to the departed soul. I pray to God to give strength and courage to his family members. With his passing, Sankar is leaving behind a legacy of kindness, compassion, and generosity. May his soul rest in peace. Om Shanti!"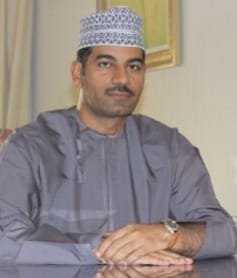 Full of Energy and Vitality
My sincere condolences to the family of Mr. Sankar Narayan on his untimely demise.
I met Mr. Sankar Narayan several years ago when he was introduced to me by Mr. VT Saileshwaran, Executive Director of Al Jassar Group and Executive Director of Apollo Hospitals Group in Muscat.
Mr. Sankar was full of energy and vitality and he had an excellent sense of humour and an optimistic smile was always on his face. He was a benevolent man who took the initiative in offering a helping hand and was keen to communicate with his colleagues at all times.
Personally, after I got to know him, I always asked about him and his condition from time to time. I was saddened by the sad news of his death, and what saddened me the most was that I had not met him for a while until the news of his death.
My deep condolences to Mr. Sankar's family, his colleagues, and everyone who knew him during his life. We will always remember him and his high morale.
A Wonderful, and Noble Soul
"I landed in Muscat first on 6th November 1981, when I was not even aware of its exact geographical location on the world map. Every move on the alien territory was with extreme caution as Alibaba stories ran in the background, warning of consequences in case of a faulty step. With no one to trust and talk to, a nervous morning in the new office at Ruwi was nothing short of anxiety. Trying to grab a familiar word in the Arabic language, from my new found Omani boss and colleagues, my eyes unknowingly kept looking for someone familiar or closer to home.
And then like a whirlwind, from nowhere, entered Sankara Narayanan introducing himself to our Observer team. I don't recall how a few hours passed by, and suddenly I felt, as if I knew half of Oman and its Captains at the helm of activities.
That association as a friend, mentor, guide, continued till his last moments a few days ago. It will be very hard for me to replace Sankar's thoughts, aspirations, his triumphs and tribulations from my DNA. No amount of consolation can make me to come to terms with his passing away. He was truly a wonderful, and noble soul!"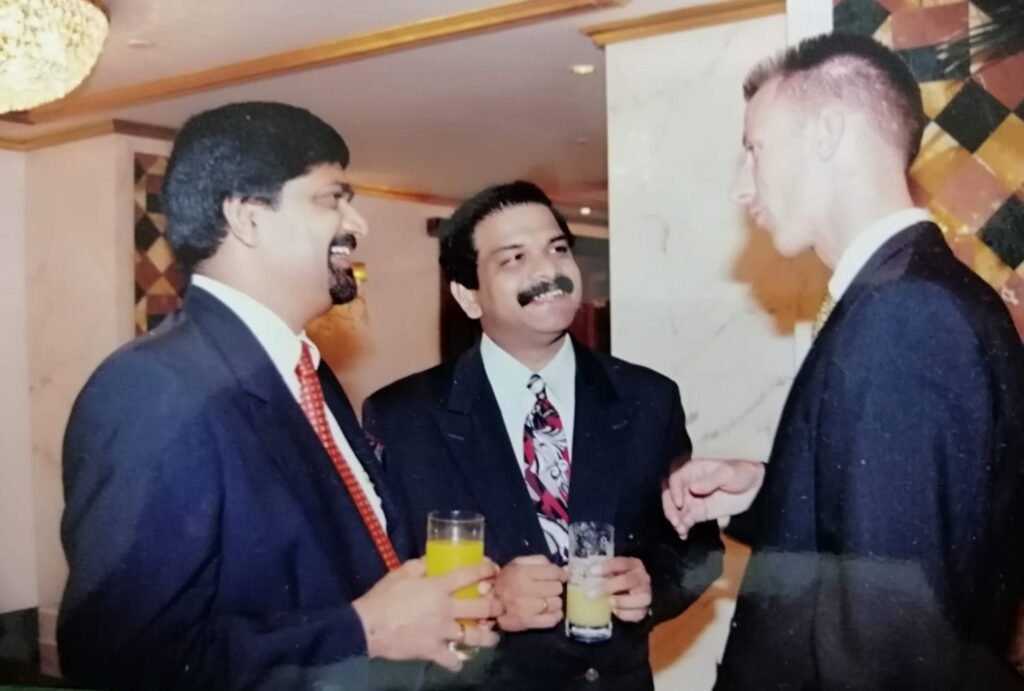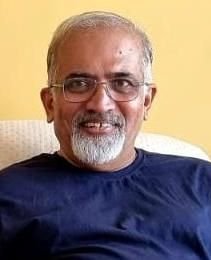 Cool & Composed & Full of Positivity
"I've known Sankar since the late 70s when he was doing his Masters degree in Economics at Fergusson College, Pune and then met again in Muscat after two decades. I still fondly remember the day we surprisingly met at Muscat. It was at a corporate event, where he came up to me and started reeling out all details about me and my family, and I just couldn't place him then because he had changed a lot from what he used to look during his student days. Ever since that first meeting in Muscat, we became very close family friends and neighbours. We kept in touch regularly and met each other even after he left Oman.
He had such a pleasing personality, very cool and composed and full of positivity. Even after he moved to Dubai, he always made it to a point to meet up whenever I visited UAE and later at Trivandrum, after his retirement in 2014."
Friend, Philosopher and Guide
"My association with my friend, philosopher and guide Sankar are beyond words. We come across so many people in our life very few people stay with us forever till end. His towering voice and his determination and his willingness to achieve any goal is unbelievable.
"Great men tell you how to get where you're going; greater men take you there." He was one of the greatest personalities I have ever met. I met him on my first visit to Oman in the year 1991 to promote my first residential apartment project Govind apartments at Cochin.
Ever since he was with me throughout in my life. We promoted many projects successfully. The most unfortunate incident happened to him in the year, when he lost his beloved son Arun in a car accident at Coimbatore. As a tribute to his son, we named our next project a gated community as "Landmark Arunodayam".
We used to have lots of philosophical discussions, he believed one day he will be able to talk to the soul of his son in Himalayas. He was a voracious reader. A man with integrity and knowledge. I don't have words to describe how much I miss him. His fond memories will be forever with me till the end of my life. My humble Pranam to his soul. May time reduce the sorrow and give strength to his family in the future."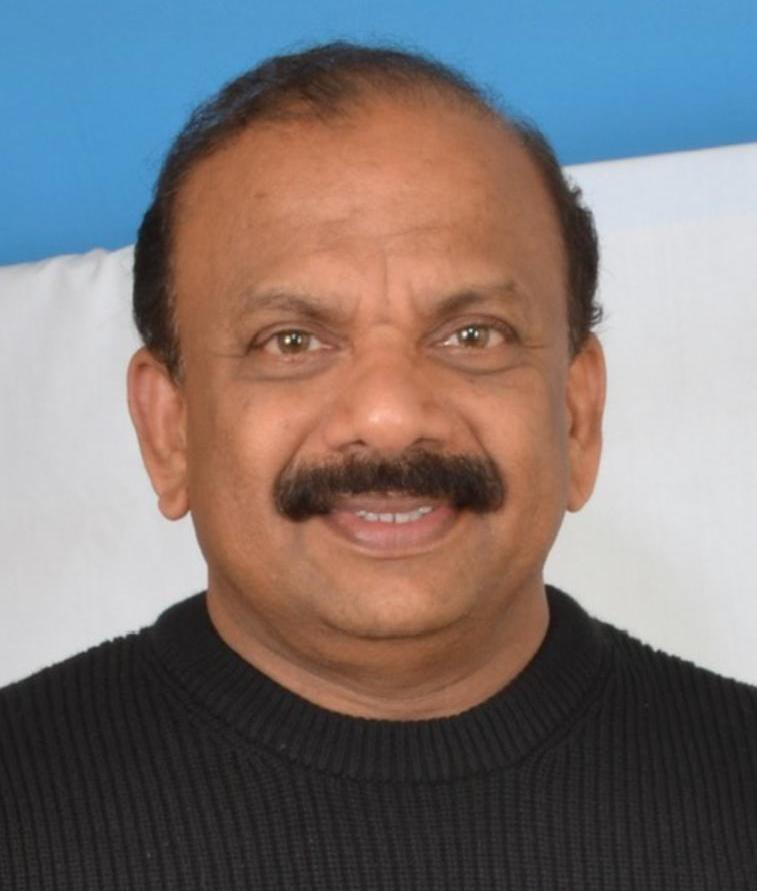 A Godfather For Many
"Very few people touch our hearts, and the time spent with them remains as memory to cherish. Sankar was one of them. Compassionate and inspirational are the first few words that come into my mind when I think of this 'Godfather' for many, with whom I recall having spent so many joyful weekends getting entertained with his talks and singing of his favourite old malayalam songs with a set of good friends and good food for company. He will always be remembered in the highest regard and will be missed. Our deepest sympathies with his family. Rest in peace Sir!"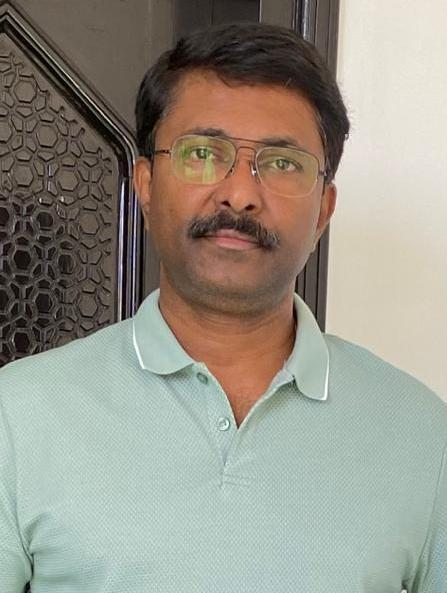 Warm & Welcoming
"Sankar was a mentor and guru to lot of people who were struggling in the initial stages of their career in Oman. I am also one among them received his well meaning advice and warmth during the time of my career development here.
I also recall the weekends enjoyed his company by singing and partying as with him as a neighbour. His towering personality, commanding voice and ever cheerful disposition left a deep impact on anyone who interacted with him. Even after he moved to Dubai, I used to meet him during my regular visits and he was always warm and welcoming. He has left us too early and his void can never be filled. Heartfelt condolences to his family members, especially his wife Baby and daughter Lekshmi. Prayers for the departed soul rest in eternal peace."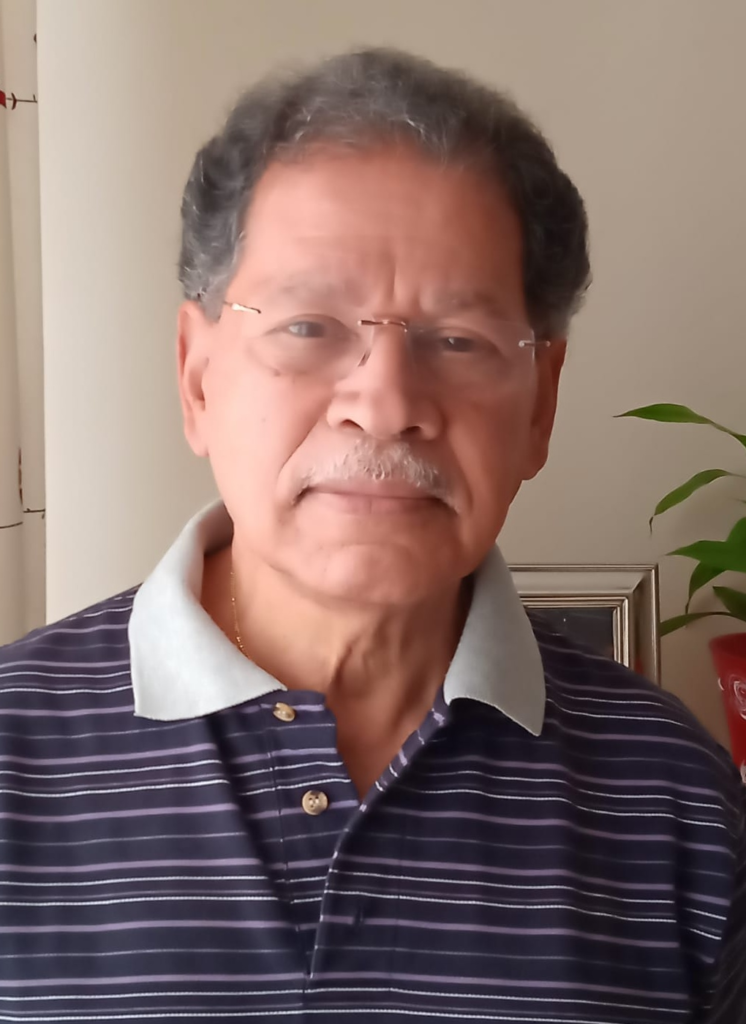 Forty Year Old Friendship
"I met Sankar in Muscat during 1980-81. He was with Akbar Oman, one of the two English language weeklies then. The other one was Times of Oman. We met more frequently, when he moved to Khaleej Times (KT) in 1982.
During my stint with KT from 1988 to 1997, we became colleagues and our friendship blossomed. Sankar left KT in the year 2000 and moved to the UAE. He wanted to start a publishing outfit there and called me to join him. I was in India at the time.
I responded to his invitation and joined him in the UAE in February 2001. He had tied-up with Pinnacle Advertising, an existing set up, based in Sharjah. The first publication we brought out was Sharjah & Emirates Today, a monthly ready reckonner for visitors/tourists. Our second publication was Bankers Digest, a bi-monthly, on banking and finance.
The set up was renamed when a Dubai Media City licence was obtained. Sharjah and Emirates Today was renamed UAE TODAY and became a lifestyle magazine. But Bankers' Digest continued. I parted with the set-up in March 2004 but we remained friends throughout. Sankar and his wife were not the same vibrant people following the death of their son in a road crash in 2006."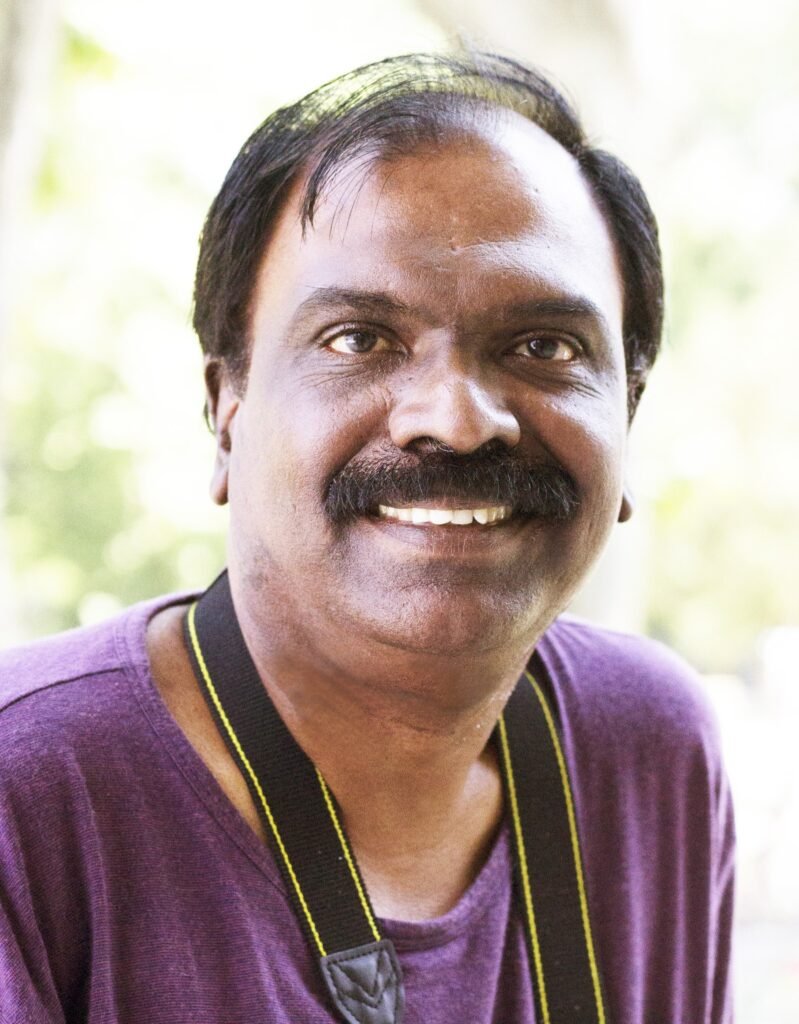 An Advertising Icon
"Sankar was an advertising icon in 90s of Oman. He was face of Khaleej Times/United Media Services. I am blessed to have worked with him during my stint at United Media Services. Sankar launched Progress publication for UMS, one of its blue-chip titles. He was a very successful marketing person.
Lawrence Pinto was the editor and I was the creative director of this prestigious project. Many a times we have gone together to the press located far away, to supervise the printing, and his wonderful conversation and loud laughter would keep us engaged during the long drive.
He was very close friend of Mr. Mohammed Ali of Galfar who had hosted a grand farewell for Sankar in his company auditorium. Surprisingly I had also got invited for it and was awestruck to witness the encomiums showered on him by the host.
After he left Oman, he was in contact with me from UAE. Also two or three times we met during events in Dubai. Once when I had a critical requirement, he introduced Dr. Madhavan Nair of Royal Hospital to me and I never forget the help and generosity that he extended to me always. He was someone who was a class apart! He will always reside in our hearts! Prayers to his family."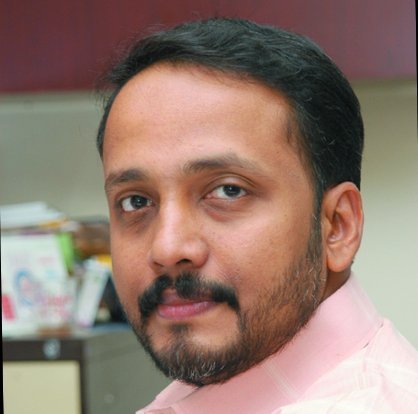 Sometimes, there are no answers
A week or so before Sankar Narayan passed on to the other realm, I was speaking about him to a mutual friend, V. T. Saileswaran, managing director of Apollo Hospitals in Oman. Sailesh and I were discussing something when Sankar's name suddenly popped up in my mind.
A Quiet Life
I don't know why.
I enquired about Sankar to Sailesh and the latter said that the former was living a quiet life in Kerala. And, although years have passed since the terrible loss that he suffered during his stint in Dubai, he was no longer the Sankar of old, a bristling, bustling, confident personality, whose joie de vivre and ever empathetic nature brought smiles into many lives, including mine.
A Proud Indian
He was a proud Indian and an even more proud Malayali at a time when many wrongly felt that Malayalis were overcrowding the Gulf. In fact, he represented us, the silent, slightly diffident Malayalis who were not sure about how to stand up and defend our name and tell the world that we were as good as any, perhaps even better. But, in our circle, we didn't have to. Sankar, the one-man-Malayali-army 'leader' was enough. He had the verve and the vivacity and the power and the ability and the gift of the gab to shut down detractors of our 'tribe'. We were snug and happy in the paternal wrap of such a strong self-styled representative. That being that, in reality, Sankar was all this and more and an unforgettable man, reasons of which are known to all of those who loved him. And there are plenty of them.
A Premonition?
There was no reason whatsoever that Sankar's name should come into my mind but it did and I promised to myself that I would 'soon' get in touch with our old friend soon. But this soon was never soon enough as within a week, my other friend, Lawrence Pinto, a former colleague of Sankar in Khaleej Times in Muscat and who had also worked with him in Dubai, messaged me that Sankar was no more. I was beguiled by this turn of events: Why had I thought of Sankar at that time? Was it a premonition?
Wall of Silence
The news of the death of an old friend sometimes brings about a wall of silence, a very sombre quietness and yet, in that stillness, the pain that pricked me was that I was unable to put in a few words to Sankar; enquire about his health or just simply talk, bridge that chasm of the years of silence.
Why Do they Leave?
Now, I will never be able to do that. Neither will the beloved ones in his family. Why did Sankar suddenly leave? Why did his son leave him and his family so many years back?
There are no answers.
No Answers
Thinking about Sankar's passing away, brings a heaviness into my heart. And, as I often mull about this, I wonder darkly how the family members of some beloved person who had slipped out of their lives would ever be able to bear their terrible loss.
I still don't have an answer.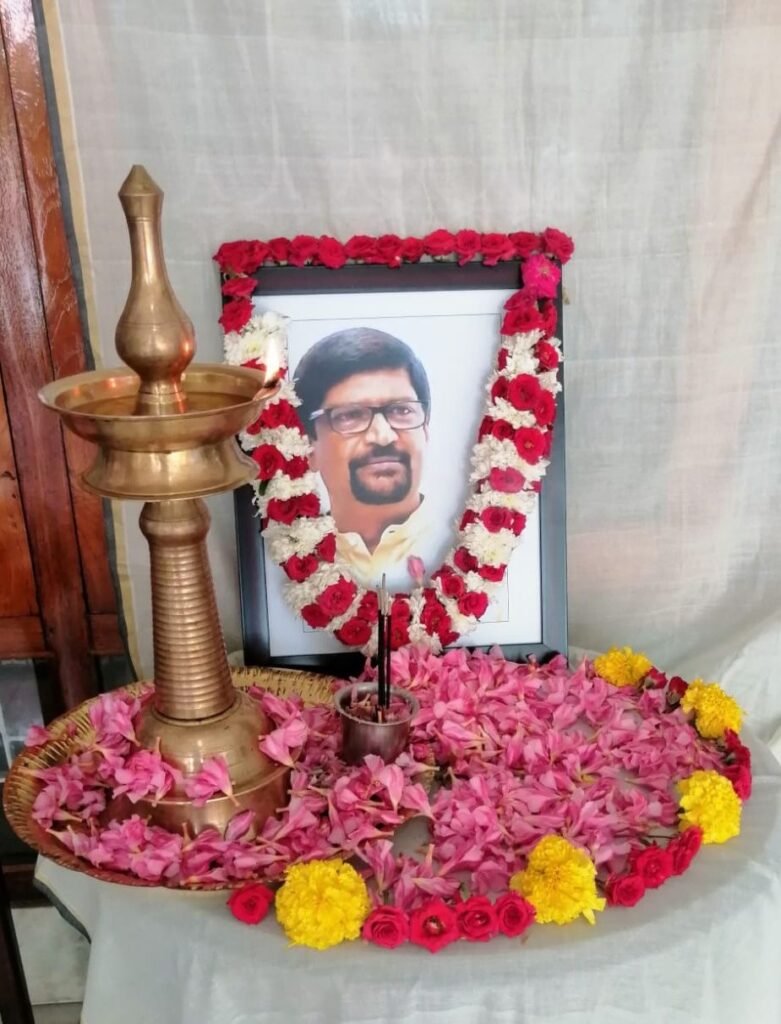 Deepak Nair is the CEO of Interactive Digital Media Technologies LLC, Muscat. He worked at United Media Services LLC from 1992 to 1996 under Mr. Sankara Narayana Panicker.